Today we traveled to the south of the country. To do this we went west then south to the city of Gloucester to visit the Glouscester Cathedral where is buried Edward 2 King of England and rumoured Robert Duke of Normandy.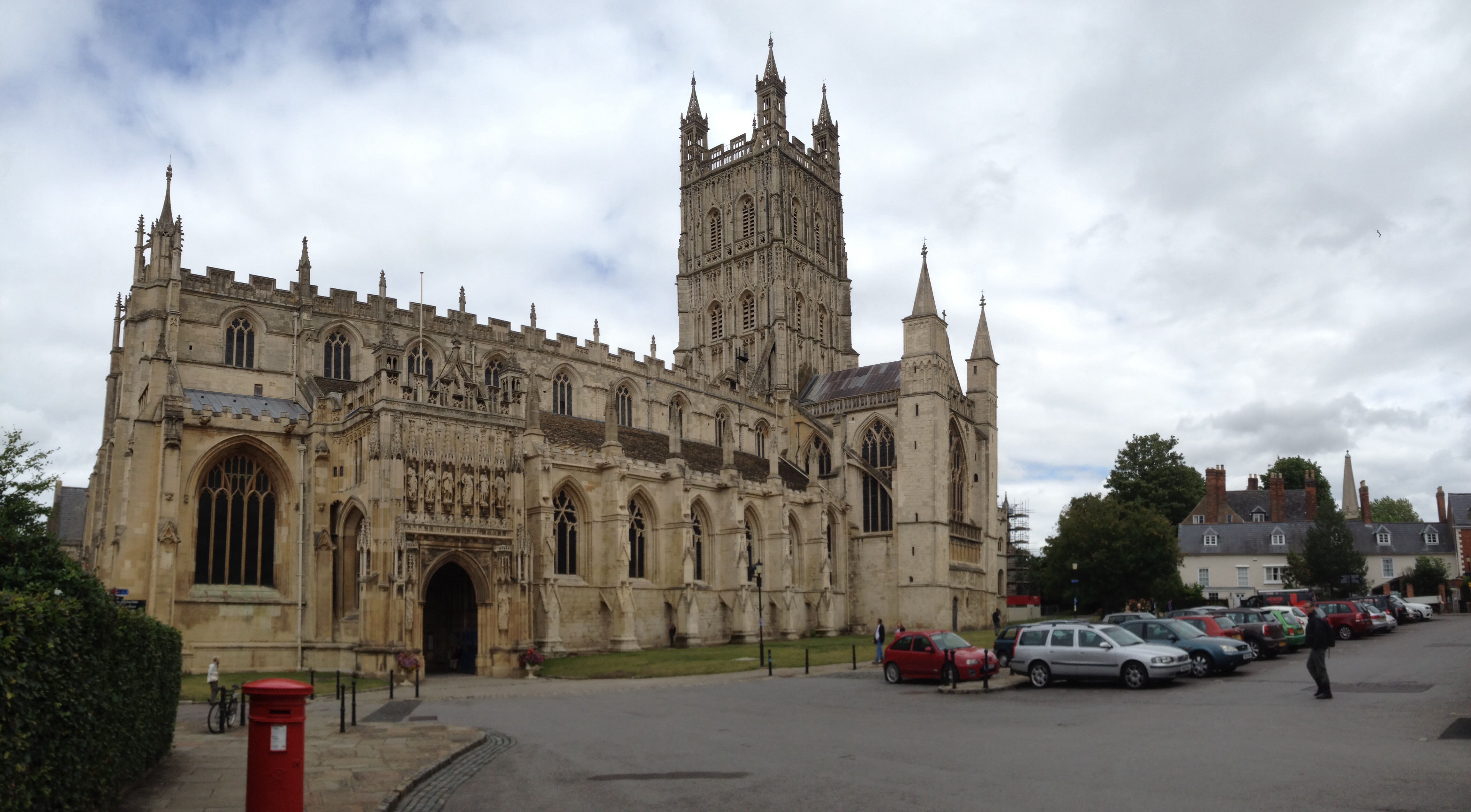 This Cathedral was commenced in 1069 with the building of the crypts (which we visited) and chapels and totally completed 11 years later.
The finished Cathedral as you see it now is a combination of three styles the first is the Romanesque/Norman, the second The Early English and the last Perpendicular.